Step 01
Ball Warping
球经

Cotton is selected only from the areas producing world's best quality by our world top yarn and fiber suppliers
球经棉花选自全球最优质产区,精选世界顶级纱线、
纤维供应商。
Step 02
Indigo Dyeing
浆染
Morrison rope dye equipment imported from the U.S.,
provides higher speed production, saving energy
and cutting sewages. We are also the first in China
to import the sealed nitrogen dyeing
equipment from Switzerland which emits zero odor.
美国 Morrison 绳染设备,28束节能减排,
封闭氮气染色,无气味,中国首台。
Step 03
Sectional Warping
分经
High-speed rebeam machine gets the
sized yarns ready for the weaving stage.
高速分染机,梳理浆染过后的纱线,
准备进入织造阶段。
Step 04
Desizing
洗水退浆
Our desizing equipment from Italy can handle and recycle up to 2 million liters of water per hour, desizing rate gets up to 80%.
意大利设备,每小时200万升水循环利用,
去浆效率高达80%
Step 05
Ozone
臭氧
Jeanologia G2 Dynamic Ozone machine
from Spain boosts color-fasteness and
fabric quality without water and emissions.
西班牙 Jeanologia 臭氧处理机,固色、
省水、提高品质、0 排放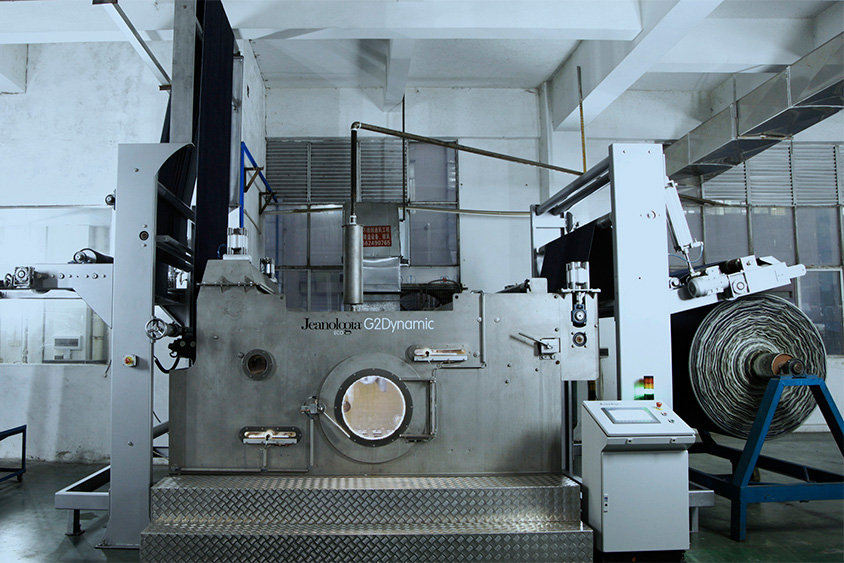 Step 06
Softening
超柔
The high-frequency physical tapping technology of the Italian equipment softens up the tough structure of the original denim, thus achieving an ultra soft "zero-sizing" texture.
No chemicals or pollution emissions are caused by the process.
意大利设备通过高频的物理拍打技术,让原牛仔布内的坚挺结构变得鬆软,从而达到接近零浆料的超柔软触感,过程中更没有涉及任何化学物料和污染排放。
Step 07
Packaging
包装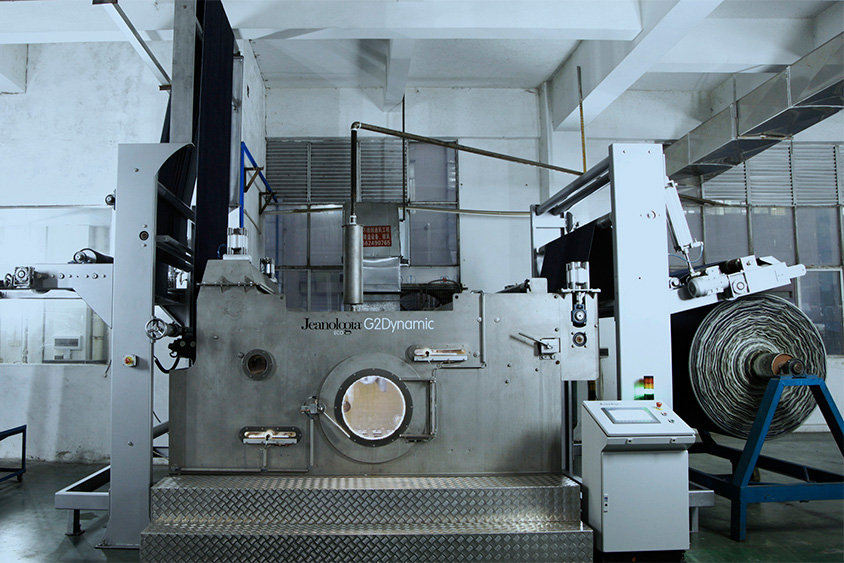 Automated mechanical packaging system saves
five times the manpower and accelerates the
production rate.